The currency markets get set to turn down the volume for the Chagim, and a potential honeypot of good news for Israel's business sector.  All that and more in our final edition of the IsraTransfer Report for 5778.
From the IsraTransfer Currency Trading Desk
After an impressive run up that saw the shekel weaken against the US dollar to its highest levels in 18 months, the USD/NIS has since reversed course and effectively given back all its gains in just the past two weeks. A rebound from what was believed to be an overdone weakening in the shekel seems to be behind the recent display of strength that has since returned the Israeli currency to its strongest state against the greenback in three months. In analyzing the technicals of recent shekel trading, our opinion is that the pendulum has now swung as far to the overdone strength side as it had been to the weakening side , and as such, our hunch is that there is more potential for weakening in the NIS again. This could especially be the case as the US dollar gets stronger with investors consistently seeking a safe haven for their funds amid the looming fear of global trade wars.
Over in the UK, while the GBP/NIS may be off its all-time highs, the erratic climate surrounding Brexit has definitely reached a fever pitch. Will Bank of England Governor Carney stay on for another term? Will the latest interest rate increase get reversed? And now the latest calls for a second vote as to whether there should even be a Brexit at all! With uncertainty virtually all over the map, we're unfortunately back to "wait-and-see" mode.
From a technical analysis perspective we now find ourselves at a very auspicious point, with the exchange currently hovering around the 4.64 level, a key level of support going back over the past two years. Should it fail to hold, the next stop could be all the way as low as 4.50. However, with so much of the gamut of possibilities presumably already built-in to the market, we would have a hard time thinking that such a precipitous drop is in the cards.
That said, all bets could be off with respect short-term trends as increased volatility in shekel trading due to lighter volume during the holiday season has the potential to play a notable role in shekel trading across the board in the month to come. For those looking to lighten their risk exposure, we certainly have no problem taking advantage of "up days" in the rate to take some chips off the table and convert their sterling to shekels.
Stay on top of daily trading in the shekel, plus notable news, economic announcements and more with IsraTransfer's free Daily Shekel Report newsletter.
Tax Breaking News
It looks like 5779 is shaping up to be an even sweeter new year for Israel's small and medium-sized businesses.  In the interests of bolstering the country's less-than-stellar reputation when it comes to productivity, as well as improving business competition, a government committee is set to release a plan headlined by a half a billion shekels in tax breaks just after the upcoming holiday season. 
Among those poised to benefit the most include Israel's "very small businesses."  A title currently pertaining to only those businesses with sales of under 100k NIS in annual revenue,  under the new proposal the income threshold will be raised to potentially 150k NIS, thus paving the way for a wide range of professionals including lawyers, accountants, psychologists and more to qualify for the classification.  One of the most notable perks this group will be able to enjoy as a result of their new recognition by the Tax Authority is full exemption from payment of Value Added Tax (VAT).  
Additional measures also under consideration include government compensation for time spent at home during the mourning of first degree relatives, as well as unemployment benefits for self-employed individuals. The committee is further expected to recommend a series of tactics aimed at reducing the bureaucratic and regulatory burdens for small and medium-sized businesses, including allowing them to claim more depreciation on their investment in assets and new equipment and pay less tax.  Stay tuned for more.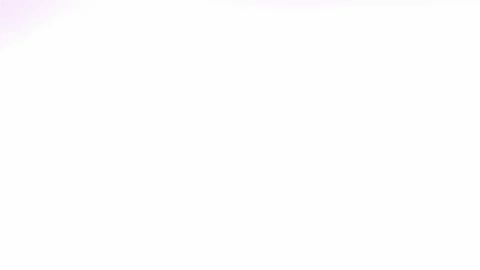 Send money to Israel at premium exchange rates and with unmatched security using the AACI Currency Exchange Program; an exclusive partnership between IsraTransfer and the AACI. Available to both AACI members and non-members.
---
Shopping for the easiest way to transfer money to Israel? IsraTransfer Ltd. is Israel's leading currency exchange firm specializing in wire transfers of US dollars (USD), British sterling (GBP), Canadian dollars (CAD), Euros (EUR), and more to Israel.  Founded in 2008, and with over 1 billion NIS exchanged, we are the exclusive operators of the AACI Currency Exchange Program.